Help Us Kickstart The New Album!
Hey Friends, Most of you on here know me from music. Fans, colleagues, or folks I grew up with. After releasing 6 albums (four with Brothers Past, and two with American Babies) I think most would agree that when it comes to making records, I have a pretty good rep. At the moment, I am about 3/4 finished making a new album, and it's a beast. It's the most complete picture of who I am...
American Babies at Highline Ballroom in NYC on...
This is a great triple bill with Ryan Montbleau Band and ALO.  Doors are at 7 and the babies are up first.  Its gonna be a great night! Click here for show info.
1 tag
Andrew Altman (Railroad Earth) joins American...
We are super excited to announce that Andrew Altman from Railroad Earth will be joining the babies on bass for all of April and May!  All the shows will be two sets so expect some epic nights!! 4/5 Williamsport, PA - Bullfrog Brewery 4/6 Albany, NY - Red Square 4/11 Wilkes-Barre, PA - River Street Jazz Cafe 5/15 Harrisburg, PA - Abbey Bar at Appalachian Brewing Co 5/16 Roanoke, VA -...
Shows This Week!
We are very excited about some fun shows this week around PA and NJ.  First off, in Philadelphia this Thursday, is a special headlining slot at WXPN's Northern Liberties Winter Music Festival at The Fire.  On the bill are some other great Philly bands, so come and spend your Valentine's Day with us!! Then on Friday, we head over to one of our favorite venues in PA, River Street Jazz...
7 tags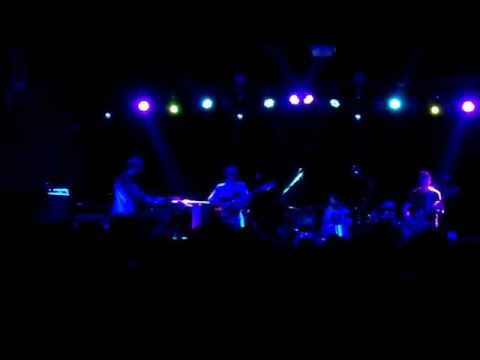 Concerts In The Studio 100th Show in Freehold, NJ...
concerts in the studio welcomes    You…… to a very special show. After eight years, on Saturday February 16, we will host our 100th performance and you are invited. So often we are asked what was the most memorable performance, or who put on the [[MORE]]"best show". Thats a valid question to ask of a venue, that although seats a little more than a tour bus, has...
Happy New Year!
2013 is gonna be a good year, can you feel it? We are extremely excited about the the next few months as we make the final touches on the new record and get back out on the road. We will definitely keep everyone updated on the status of the album and hopefully get to sneek you all some new music before the release later this year. For now, we are playing some fun shows around the northeast over...
5 tags
Blurb About Last Week' s Tour →
Jambands.com posted a little new article mentioning some fun sit ins during the recent 2 week tour with Tea Leaf Green
13 tags
November Tour With Tea Leaf Green Starts Thursday!
Beginning this Thursday, November 8, 2012 at World Cafe Live in Philly,  American Babies will leave the studio and hit the road for a run of shows on the east coast with Tea Leaf Green. Trevor and Cochrane from TLG recently opened for the Babies at Mill Valley, CA's Sweetwater Music Hall and Cochrane also sat in with the band at Phil Lesh's Terrapin Crossroads. This tour includes stops...
November Newsletter! →
10 tags
12 tags
Coast To Coast Tour Starts Thursday!!
Beginning this Thursday, August 23, 2012 at Teaneck, NJ's Mexicali Live,  American Babies will leave the studio and hit the road for their final dates of the summer. This cross country trek includes stops in Ft Collins, CO for a performance at New Belgium Brewery's traveling "Tour de Fat" festival, Bob Weir's Sweetwater Music Hall in Mill Valley, CA,  as well as two...
7 tags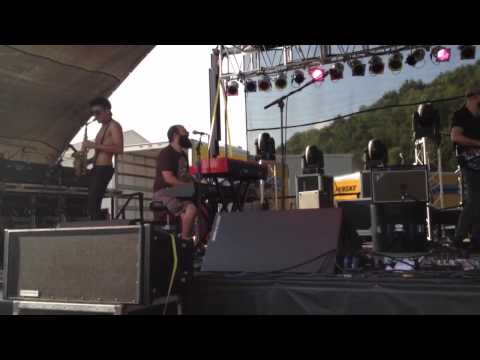 8 tags
Watch
Scenes from the studio. Recording the new song "Running in Place". Well, almost…
16 tags
Great shows the next 2 weeks!
Hey all, we are very excited about the next 2 weeks of shows on the East Coast. First up, this Friday 8/3, we are in beautiful Saratoga Springs, NY at a great venue called Putnam Den.  We are playing with our friends form down south, Dangermuffin, so expect some fun collaborations.  Then on Saturday, 8/4, we head over to Ommegang Brewery in Cooperstown, NY to play at the famous Belgium Comes to...
7 tags
Camp Barefoot 6 Daily Schedule →
Head on over to the Camp Barefoot Music Festival's site to check out the daily schedule.  Don't miss the Babies on Saturday on the main stage at 5:30pm.  Prime Time Baby!
7 tags
A Special Recording for Paul's 70th →
We recorded a version of Blackbird for WXPN's celebration for Paul McCartney's 70th birthday.  Enjoy!!
9 tags
10 tags
Brooklyn Bowl Tonight, StrangeCreek Campout Sunday
We are very excited to be back at one of our favorite venues in the BK, Brooklyn Bowl tonight (5/25) along with our good friends Dangermuffin and Tall Tall Trees.  Its gonna be a barn burner tonight, doors are at 6pm.  Get there early for dinner, there is some amazing food there. After that we are headed to the StrangeCreek Campout up in Wormtown in Greenfield, MA.  Be sure to swing by the...
7 tags
5/13 in Annapolis, MD Supporting Ryan Montbleau...
Really excited to be supporting Ryan Montbleau this Sunday at Rams Head On Stage in Annapolis, MD. Show starts at 8 and it might be a good idea to grab tix ahead of time below! Buy Tickets Here!
7 tags
21 tags
May Newsletter
Greetings all, A quick check in to remind everyone about this week's shows in the midwest. We find ourselves returning to a few cities we hit in the winter and couldn't be more excited for round two, with shows in Columbus, Kalamazoo, Grand Rapids, and Chicago. See below for details… If you're wondering what to expect from these shows be sure to check out the latest show added...
6 tags
5 tags
Spring Forward!
Hey all! We hope our month away from you was well spent. In Babies world, we saw Dave get a new apartment, Flicker played with fake Elvis, Mark followed his Spirit Animal, and Tommy tended to his other band. Now we are super stoked that April has arrived so we can get back in the swing of things. We will kick off a quick run of shows this Tuesday at Norfolk, VA's Jewish Mother and will be...
8 tags
Tonight at NYC's The Bowery Ballroom, Saturday at...
American Babies are excited to be supporting Sister Sparrow and The Dirty Birds tonight and Saturday in New York City and Philadelphia.  Come on down to the Bowery Ballroom tonight (3/1) at 8pm and World Cafe Live (Downstairs) at 8pm on Saturday (3/3).  These shows are gonna be fun, don't miss em!
9 tags
Fearless Radio Interview from 1/30 in Chicago →
Tom and Adam sit down with Fearless Radio to talk about the band, Philadelphia, Star Trek, The Boss, and much more.  Oh yeah, and play a couple real nice acoustic songs off of Flawed Logic.
6 tags
Live Stream of Tonight and Tomorrow Night's Shows
For those of you that can't make it out to a show on our winter tour, we will be streaming the next two night's shows LIVE! Tonight in Columbus, OH 2/1 Tune in at 6pm http://www.ustream.tv/channel/chrisfromwooster Tomorrow night in Cleveland, OH 2/2 Tune in at 9pm http://www.livestream.com/musiciansclub Thanks for the support!
5 tags
Winter Tour and Recording Sessions!!
As the first few weeks of 2012 have rolled along, we have been keeping busy in the home studio writing material for what will eventually shape into our next album. So far the new songs are all pretty different from previous recordings. New textures, subject matter, and feels are coming out of these sessions and we're as curious as anyone as to where this will all lead. In the meantime, we...
7 tags
State of Mind Music Best of 2011
"Flawed Logic" is featured in a couple best of 2011 picks and the song "Streets of Brooklyn" is a top 10 contender for best song. Thanks State of Mind Music! http://www.stateofmindmusic.com/entry/1407/Staff-Picks:-Best-of-2011/
8 tags
January/February Tour burrrrrrr!
After an amazing 2011, American Babies are excited to get back to work and back on the road. Upcoming dates in January and February will take us out to Illinois, Michigan, Indiana, Ohio, Maryland, Pennsylvania, New York and Vermont. Check the tour page for more info and stay tuned for more announcements in the coming weeks. See everyone real soon!
2011 Alumni Holiday Shows
As 2011 winds down to a close, the Babies are happy to announce that we will be finishing out the year in style. Our "Alumni Holiday Show" is back for two great nights of music, December 15th at New York's Mercury Lounge and December 17th at Philadelphia's World Cafe Live, andwill find us celebrating the year that was 2011 with a bunch of the great people who have...
Xmas Jam & Nov/Dec Tour
Leading up to the Holiday Alumni Shows in December, American Babies have the honor of being a part of Warren Haynes' Xmas Jam, in Asheville NC playing two shows during the Xmas Jam By Day festivities. Tour stops heading down to this event include Harrisburg PA (w/Ra Ra Riot), Sellersville PA (Tom Solo supporting Martin Sexton), Roanoke VA, Knocksville TN, Nashville TN, Athens GA, and...
15 tags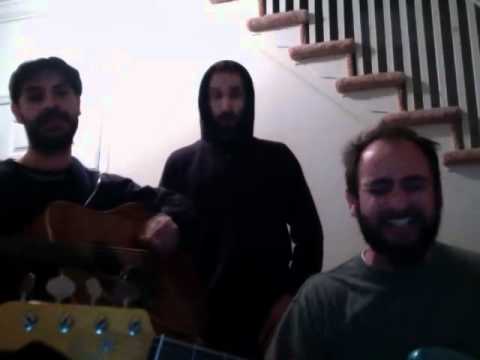 PopMatters Reviews Flawed Logic →
November Shows In The Northeast!
As we gear up for a heavy December, we are playing some fun shows and festivals around the northeast in November - 11/3 Bridgeport, CT @ Acoustic Cafe 11/4 Albany, NY @ Red Square 11/5 Hartford, CT @ Up or On The Rocks 11/11 Reading, PA @ The Brass Lantern 11/12 Wilkes Barre, PA @ River Street Jazz Cafe 11/25-26 Kerhonkson, NY @ Rock N Roll Resort Hope to see you all out!!
1 tag
7 tags